Ok, so I dropped the motor on my '69 Ghia and have been going through it since it has been leaking oil from 'everywhere' since I bought the car about a year ago. So while I have the motor out I figured I would drop the tranny, check for leaks, and wash the underside to get the caked on oil off before putting all the new rubber on. I did check the level of transmission fluid and it seems ok and was not dry. But I did run into a couple of things that were odd and so I have a couple of questions for you seasoned VW vetrans:
1: There appears to be some seapage around the front seams. Is this normal or should I look at replacing some gaskets or seals? If I should replace something, is it a big deal to separate the parts of the transmission. I do not want to get in over my head with any type of gearing issues.
2: When I removed the right CV joint from the transmission, there was a bunch of fluid that drained out. It smelled and looks like transmission fluid. Is it possible for the transmission to leak out the seal behind the flange? I guess since there is a seal that I just answered my own question.
Does it make sense to just get a transmission gasket set and go for it? Is it something that an average garage mechanic can tackle? Any thoughts appreciated, I have a few pictures I took below: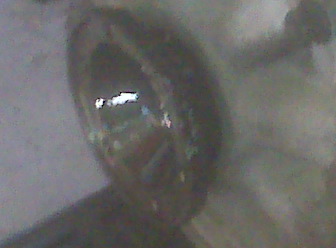 Thanks...